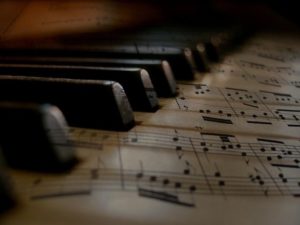 I took piano lessons as a kid, but whenever I saw a piano I felt such a weight of … what I have to call guilt and shame … because I knew that I ought to be able to sit down and play a song, but I couldn't. 
After I retired from full-time teaching, I decided to conquer that fear. I decided to begin playing the piano again.
We had a piano — one of my daughters had asked for it years back — so I went to a music store and bought a book for adult beginners. I read the book, and then I sat down on the piano bench … and had no idea what to do next.
It wasn't that I I couldn't lift my hands and put them on the keys, and yet I was so flooded with something like despair that I honestly couldn't proceed. I don't know what the psychological origin of this block was. But I do know that I was tired of the feelings of envy and regret that came over me whenever I looked at a piano.
What I needed was a teacher.
Long story short, I called my friend Susan, who has been giving lessons for years, and she took me on. She's become a true mentor. She not only cheer-leads my every effort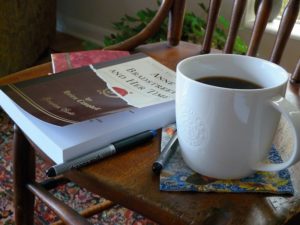 and accomplishment, but when she sits down beside me to play the duets to my beginning melodies, she provides a model for hitting all the right notes–a vision of my future self that I am beginning to believe in.
I know so many people who feel just this way about writing.  I always wanted to write, they tell me. Or, Writing a novel is on my bucket list. Or, I would write if I could find the time. 
As Susan tells me, Five minutes counts. Three minutes counts. 
Sitting down on the piano bench, playing some scales, opening the book of melodies and banging one out (which usually leads to one more melody and sometimes another and another), this method can also help, as you begin a writing project, no matter how ambitious.
If you would like to write, or write more, I can help.
If you want to jump-start a new poetry collection, or hammer an existing one into a book, I can help.
If you don't know what genre or sort of writer you are, but would like to find out, I can help. Wherever you are on your writing journey, I can be there coaxing and encouraging you as you go.
To begin actually playing the piano again (after 40 years!) all I had to do was call my friend Susan.
All you have to do is contact me.