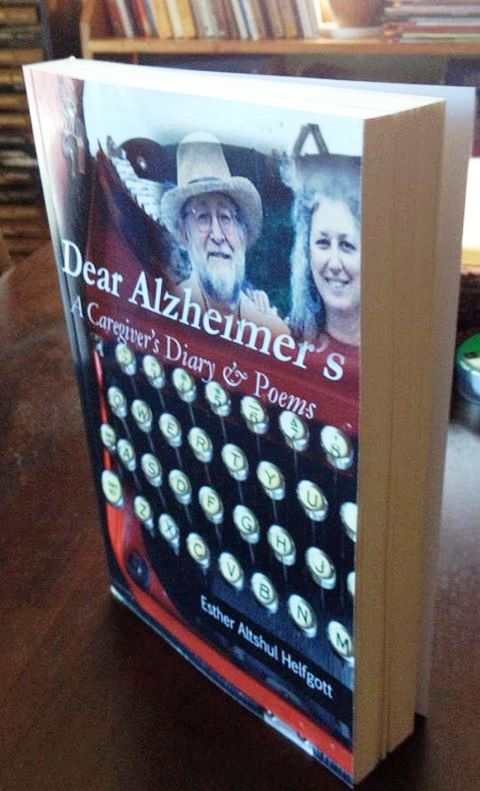 I hope it is not presumptuous of me to call Esther Helfgott my dear friend. I've known her for many years. We've been bumping into one another around Seattle poetry for decades, in fact, and in the last couple of years our meetings have grown in intensity, if not always in duration. I feel blessed to know, first hand, both her and her wise, thoughtful writing.
Esther was one of the first people to buy a copy of my new book, Sparrow, and I am very pleased to now be in possession of her new book, Dear Alzheimer's: A Caregiver's Diary & Poems. This coming Sunday she has an event at Ravenna's Third Place Books, at 4 p.m., and I plan to be there.
I'll let you know all about it. If you can come, let me know and we'll talk after.
https://www2.bethanyareid.com/wp-content/uploads/2021/02/reid-logo-161-300x125.gif
0
0
Bethany
https://www2.bethanyareid.com/wp-content/uploads/2021/02/reid-logo-161-300x125.gif
Bethany
2013-11-13 19:08:18
2013-11-13 19:08:18
Dear Alzheimer's: A Caregiver's Diary & Poems