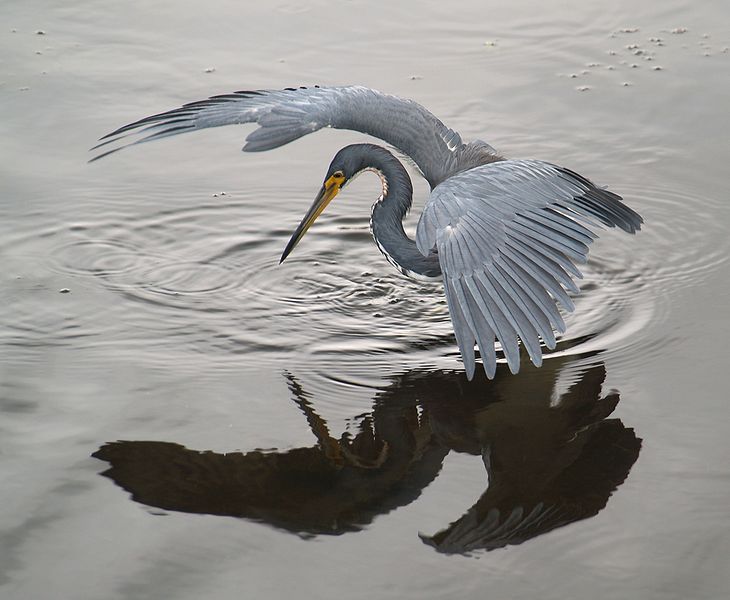 I've been at my desk in Gray Wolf Hall quite a lot this week, getting a stiff neck from sitting in front of the computer, and developing an eye twitch. I won't start in about the meetings I've attended. I'm here to count my blessings.
Number one — I have this great gig, a teaching job where I'm paid to talk about books and writing. This job not only pays me a salary and provides health insurance for my family, but it enables me to write about anything I want. I don't have to worry about writing a book that will sell. I don't have to hustle for little teaching jobs or editing gigs or random writing assignments to pay the bills. I also have great colleagues who — even in meetings — I've enjoyed seeing again.
My office is on the third floor, and I have — if I stand up and stretch — a bit of a view of Puget Sound. I have a terrific view of sky. This week I've watched the weather shift from bright sunshine (early in the week) to gray (today). A hawk flew by a little while ago with a mouse in its talons. Until I started writing this post, I had forgotten that Wednesday afternoon I saw, in the distance, an unmistakable line of pelicans flying by. I frequently see eagles and great blue herons, sometimes very close to my window. (Thanks to Kathleen Kirk and Chris Harshaw for this fabulous photograph.)
On Monday, my students will be back on campus. I've met with a few of them this week. I've answered quite a few emails. I've written a syllabus for each class. I have first week reading and writing assignments in hand. I've planned my course calendars so that I can go on my writing retreat at the end of October.
It's a good life. I'm grateful.
https://www2.bethanyareid.com/wp-content/uploads/2021/02/reid-logo-161-300x125.gif
0
0
Bethany
https://www2.bethanyareid.com/wp-content/uploads/2021/02/reid-logo-161-300x125.gif
Bethany
2012-09-22 00:44:08
2012-09-22 00:44:08
Blessings