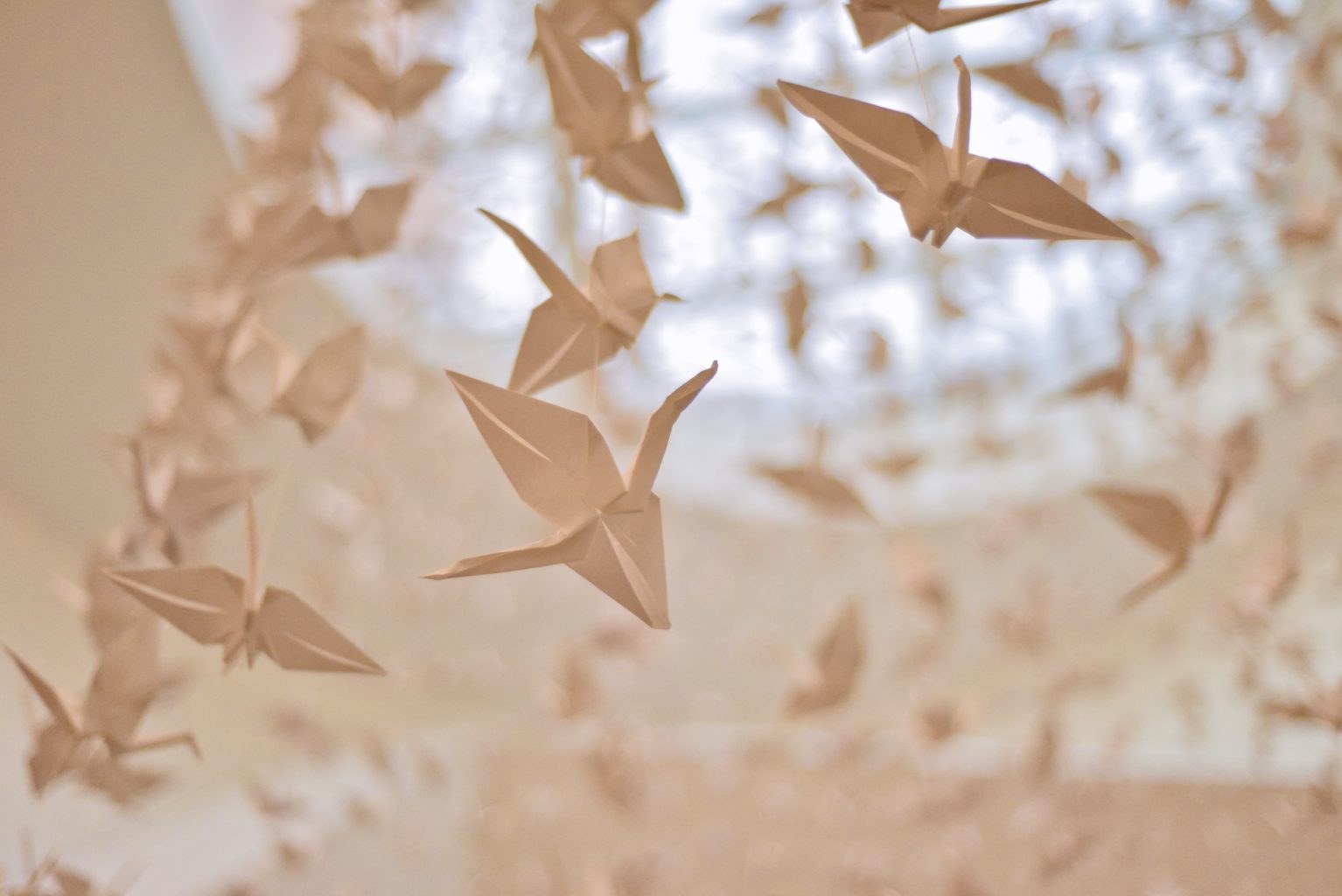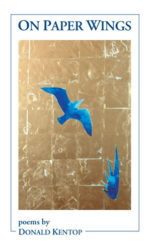 ON PAPER WINGS, Donald Kentop. Rose Alley Press, 4204 Brooklyn Ave. NW, Seattle, WA 98015-5911, 2004, 44 pages, $6.95 paper, https://www.rosealleypress.com/.
Donald Kentop loves traditional forms, sonnets and villanelles, rhyme and meter. Though he occasionally breaks into free verse, reading this entire, short book was a delight to the ear.
For a story about more recent work, see this article in The Seattle Times: https://www.seattletimes.com/seattle-news/poet-reminds-us-of-price-profit-can-exact/.
But there is something timeless about a poem such as this:
The Winter Cherry

As I grew up, impatient for the spring,
I noticed that a fruitless cherry tree
would bloom behind my house in wintertime
and, counter to the season, blossoms burst
along the branches even through the snow.
Erupting wide as it was tall, the pink
anomaly would always startle me
like mushrooms in a morning lawn. The soft
rebellion had defied the solstice once
again, compressing months into days
in my mind. The prunus autumnalis
blooms again this year. How many more,
who knows? Except that trees have lifetimes too,
like men, and this one I am sure is old.
I no longer see the tree a joke
on nature, rather nature's joke on me.
A wonder still, each petal when and where
it ought to be. Now I welcome winter
because the springtime comes too soon for me,
and I have gone to counting–having found
it easier to tally winter nights
than to subtract from sunny summer days.
https://www.bethanyareid.com/wp-content/uploads/2020/04/paper-cranes-1631516.jpg
1024
1534
Bethany
https://www2.bethanyareid.com/wp-content/uploads/2021/02/reid-logo-161-300x125.gif
Bethany
2020-04-18 01:08:58
2020-04-18 01:08:58
Donald Kentop