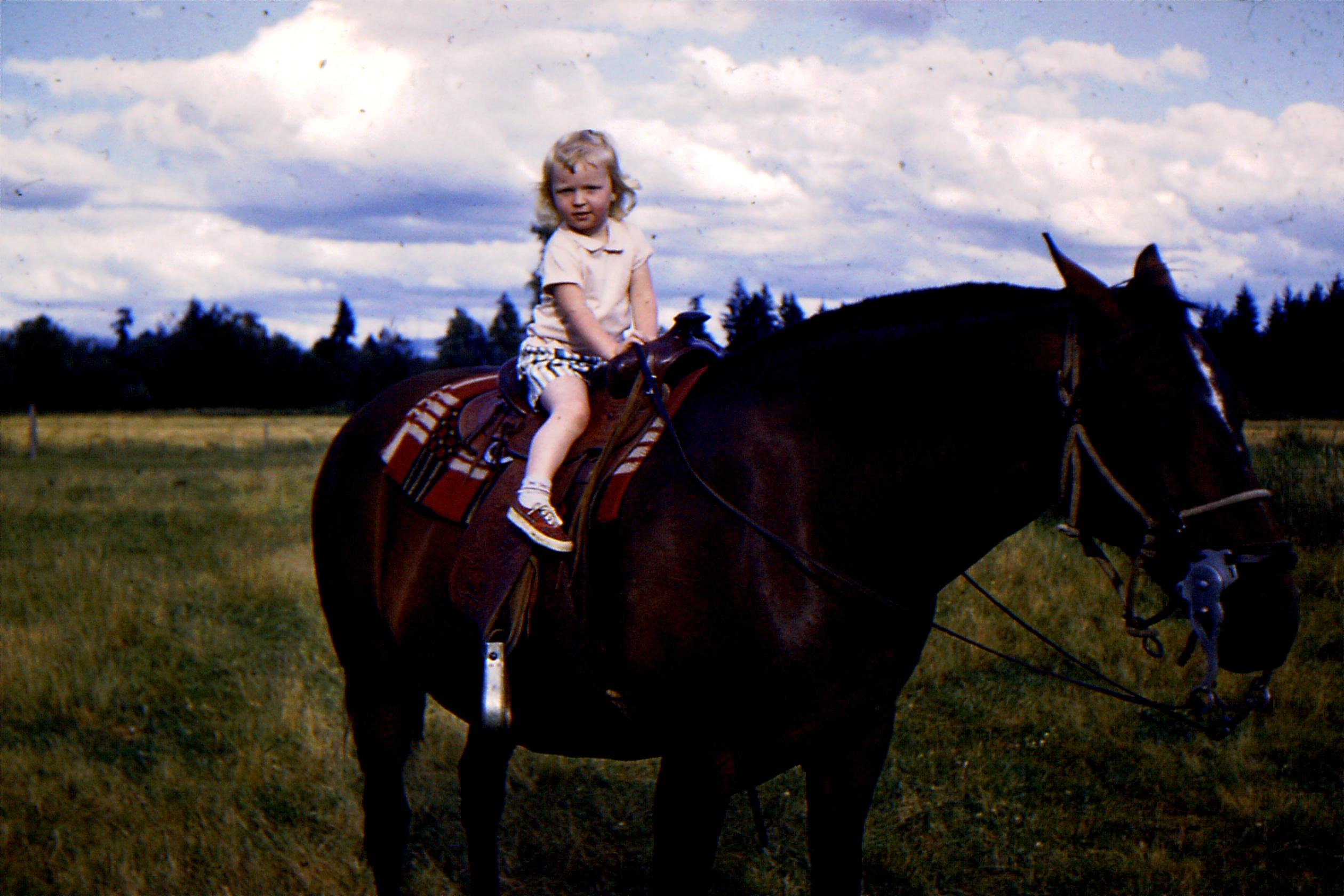 My composition students today began a forty-day experiment. We're reading a book called Real Questions, and thanks to editor Kathryn Evans and Bedford-St. Martins we have a bunch of great essays and book excerpts to read about media, food, violence, and relationships. I had a brainstorm that while we were writing about real changes people can make in the world, we should try to make one real change. The students signed on, and today is the first day.
Forty days sounds a bit Lentish, I know. It's also a number of days deemed optimum for a fast in Franz Kafka's "The Hunger Artist," which is a weird and wonderful tribute to passion.
The photograph is of me on my cousins' horse. I was three, and this picture reminds me that our passions and our practices always have a beginning somewhere.
I'm late getting away from my desk today (lots of meetings this afternoon), but here's an inspiring quote to hold you until I can get back here tomorrow and explain more:
"If we did all the things we are capable of, we would astound ourselves." -Thomas A. Edison
https://www2.bethanyareid.com/wp-content/uploads/2021/02/reid-logo-161-300x125.gif
0
0
Bethany
https://www2.bethanyareid.com/wp-content/uploads/2021/02/reid-logo-161-300x125.gif
Bethany
2013-04-23 01:14:24
2013-04-23 01:14:24
FORTY DAYS --