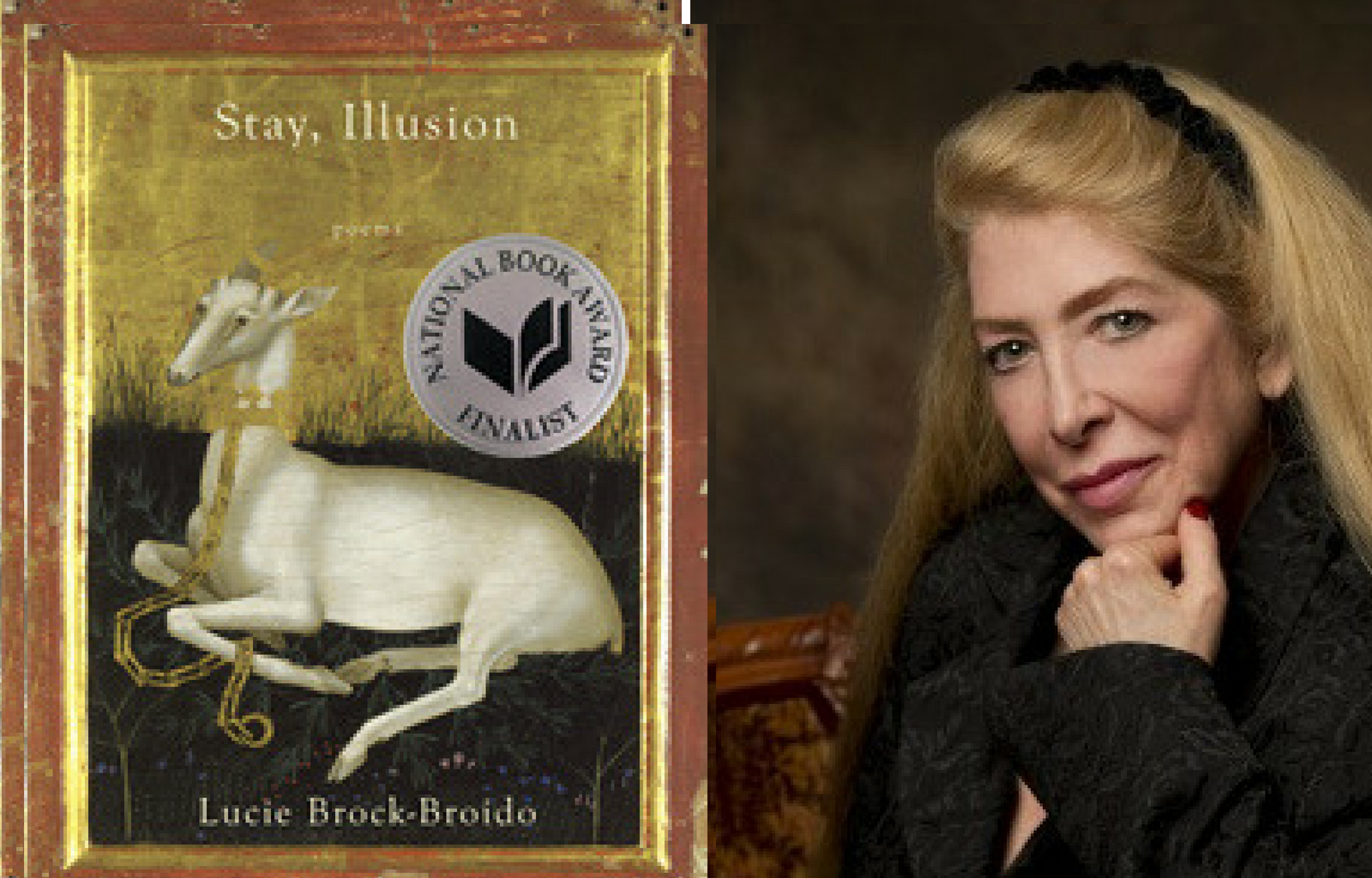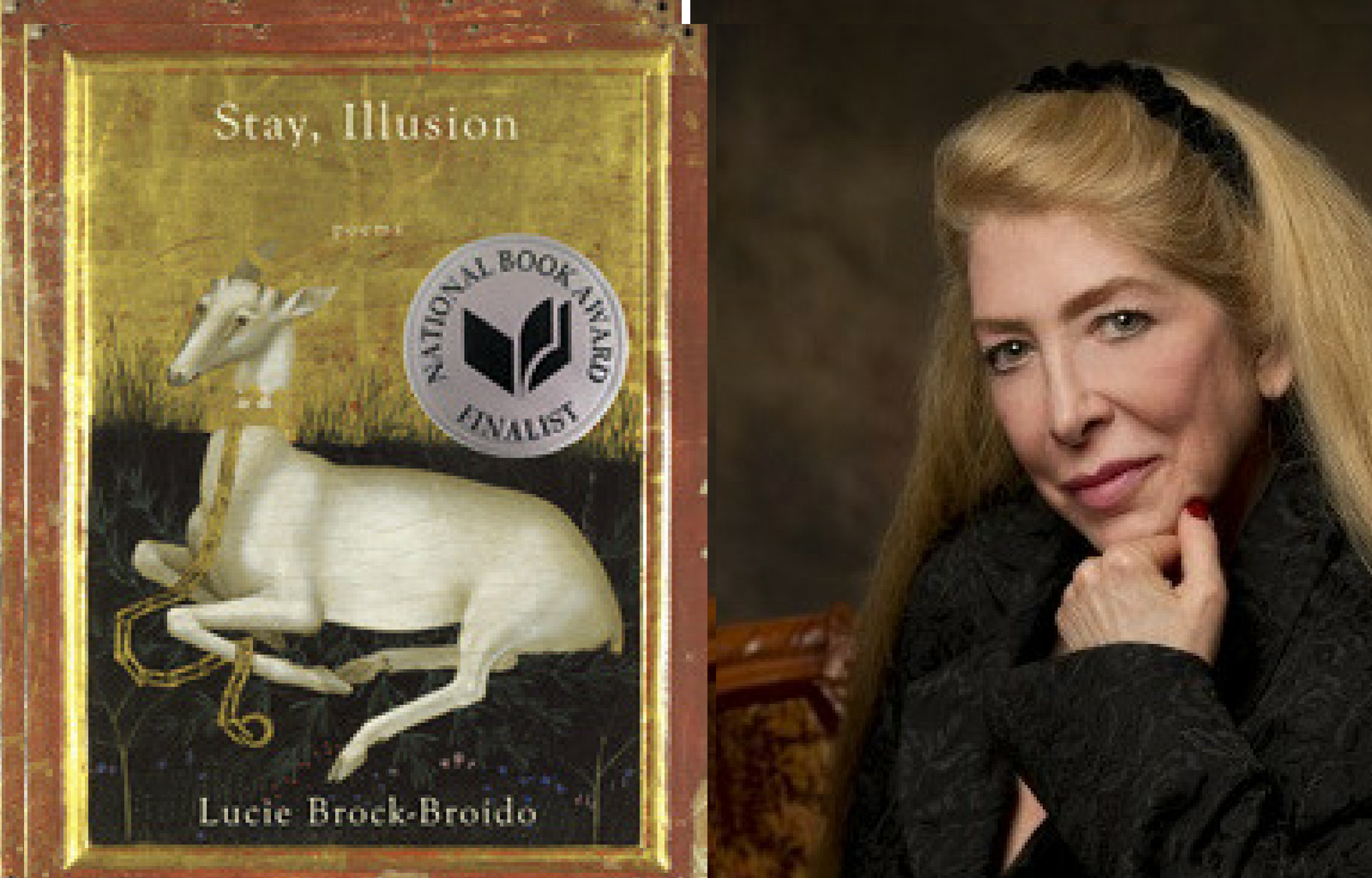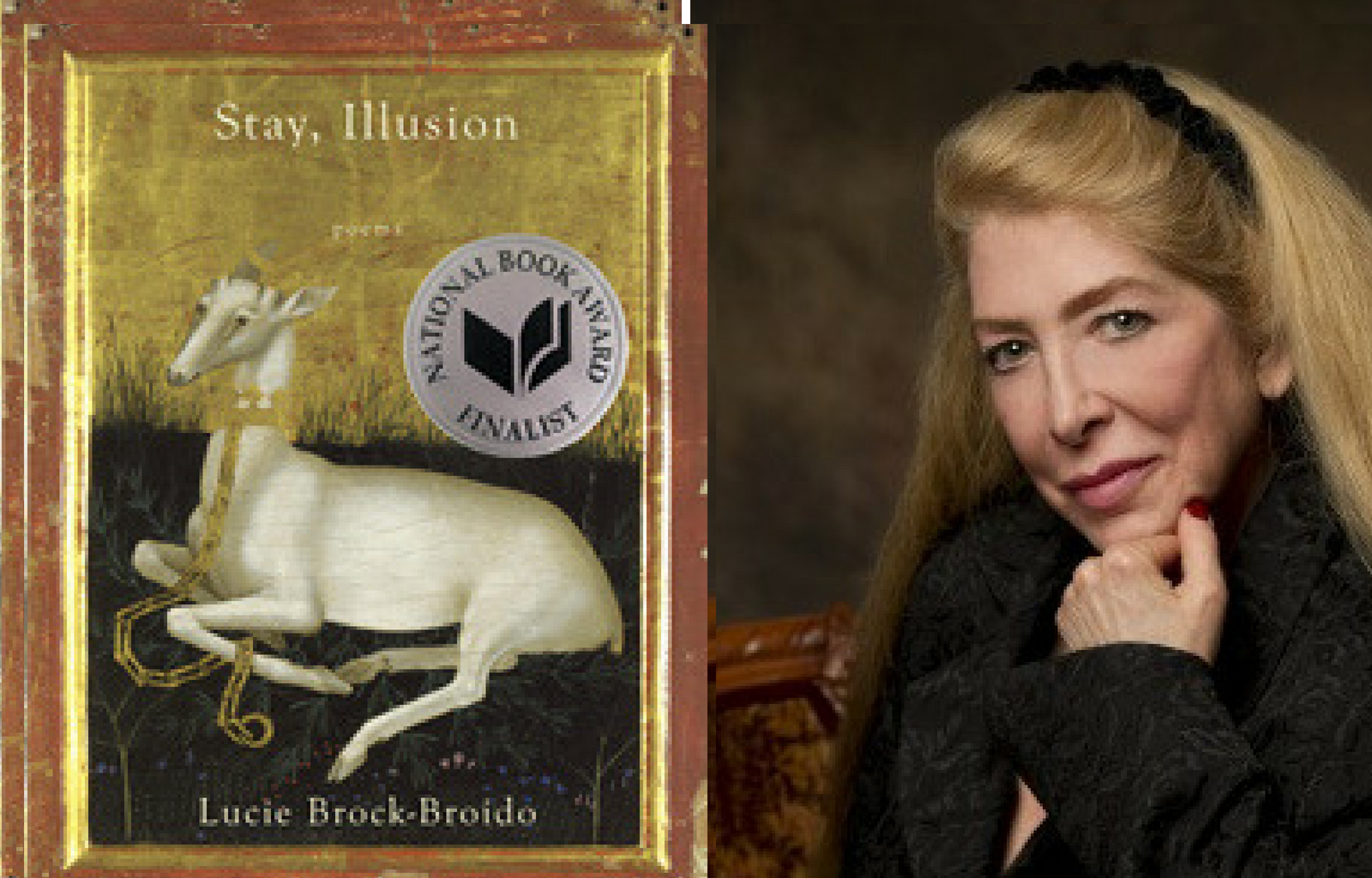 Lucie Brock-Broido (1956-2018) was a true gift to poetry. I attended her SAL lecture in 2015, and bought this book — Stay, Illusion (Knopf, 2013), and of course I brought it home and tucked it onto a shelf, in a prominent location, and didn't read it. I'm so happy that it was waiting for me, patiently and without judgment, ready to be opened, offering its magic.
As with several other poets this month, I had to — I wanted to — read Brock-Broido's poems over and over. She values image and sound, and she choreographs her poems across the pages. I won't say they are puzzles, but they are gems. They're like beautifully wrought Matroushka dolls, meanings tucked within meanings.
"I am of a fine mind to worship the visible world, the woo and pitch and sign of it," she writes in "Dear Shadows," but I had a very clear sense that it was not the visible world that concerned her.
"I ache for him, his boredom and his solitude. // On suffering and animals, inarguably, they do. // I miss your heart, my heart" ("Dove, Interrupted").
Reading Brock-Broido, I'm reminded of one of my university professors, who once told us in exasperation, "Stop writing about hearts and moons, it's been done." He went on. "No one cares." 
Having spent my day with these poems (and reading Brock-Broido's students' testimonials upon her death) — it's fortifying to see how much the heart is still written of, and cared for. It makes my heart glad. (Visit this site to see her read a poem at the National Book Awards.) I'll share a poem with a format that will work in this venue, but it's really a book that you should pick up and look into, for yourself.
Cave Painting of a Dun Horse 
He is stretching on the wall, appears to be in motion.
He cannot turn his head, but you can glean his eye
By candlelight, a catastrophe of ochre hope.
I know little else having shook loose from my own mane
All that would be true if I said it to be so.
White canes humble through the night.
In the years, most of what I made, I made up.
The etching of your dying is as cutting as it was
That many years ago, when I chose its acid touch for you.
There have been two wars.
I have read religiously, mostly texts which have red spines.
I had dreams that were inhumane to me.
The smaller the light to write to becomes, the more
I have to say to you.
After attending readings, I generally buy my book and slip away — but I so so wish I had stood in line and met Lucie in person and asked her to sign my book.
https://www.bethanyareid.com/wp-content/uploads/2018/05/brock-broido-feature.jpg
1024
1600
Bethany
https://www2.bethanyareid.com/wp-content/uploads/2021/02/reid-logo-161-300x125.gif
Bethany
2018-05-01 03:37:17
2018-05-17 18:34:33
Lucie Brock-Broido's Stay, Illusion