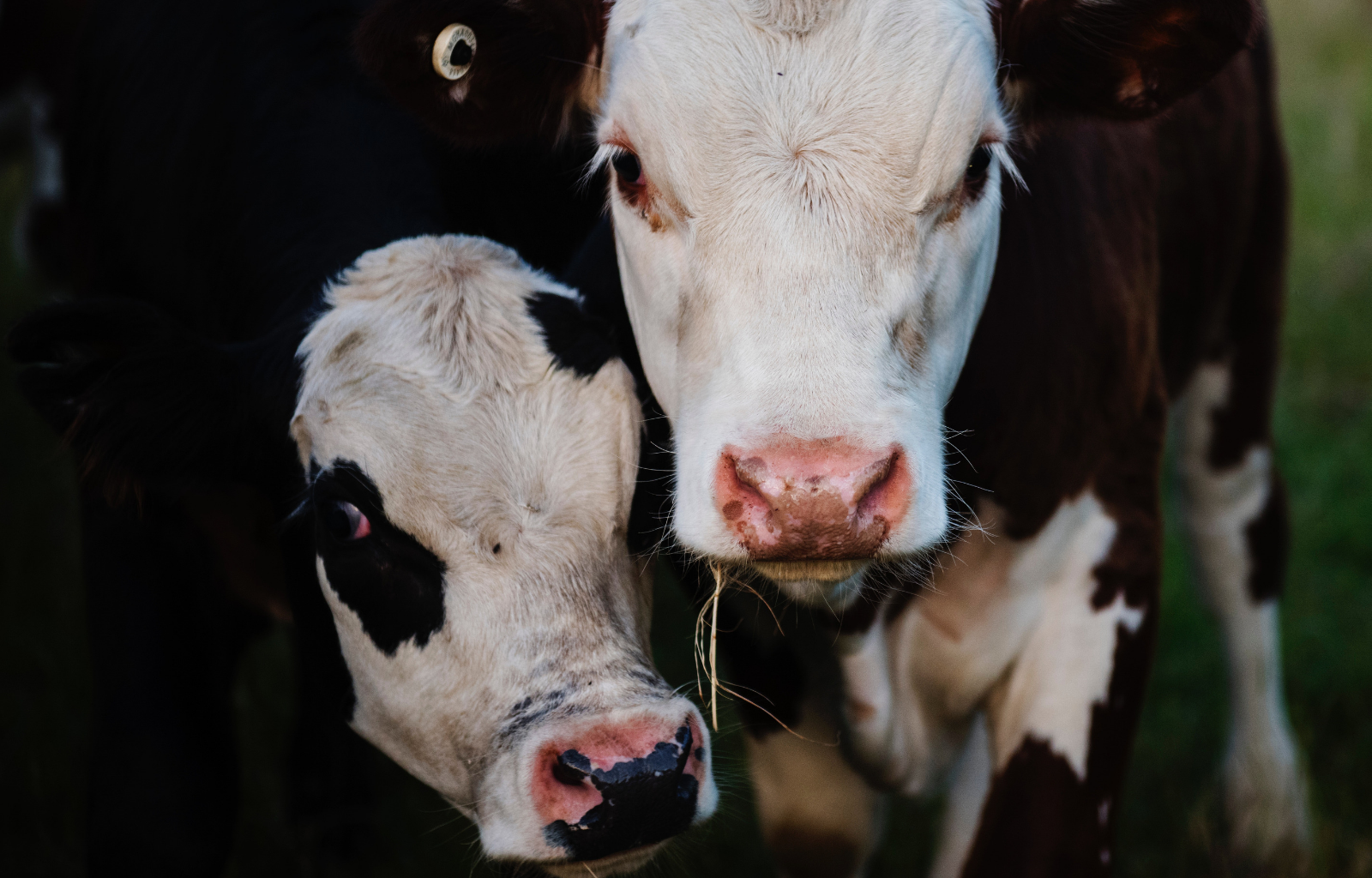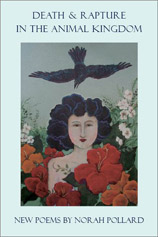 DEATH & RAPTURE IN THE ANIMAL KINGDOM, Norah Pollard. Antrim House Books, P.O. Box 111, Tariffville, CT 06081, 2009, 116 pages, $19 paper, www.antrimhousebooks.com.
Oh, my! I hardly know what to say about this book. I first saw it at my friend Madelon's house. I asked about it and she read a poem (the one I'm sharing below), I went straight home and ordered my own copy, and though I had read around in it, today I read it straight through, from cover to cover. This, I recommend.
Pollard has divided this collection into three parts ("Norah"; "Michael," her brother whose death continues to haunt her; and "Jimmy," a lover who is…complicated). Several poems skirt around her father, Red Pollard of Seabiscuit fame ("My father was unable to hug me / or talk to me," one poem begins), and many many of them are about loss. Reading all of these poems in one afternoon and evening (it took a while), was like reading a novel, or three novellas. My head is swimming.
The poems are about loss, but also about love, and sex, and poetry's sustaining fire. In the second poem (in this section the poems are largely about her childhood), "What the Poet Knows," she writes: "I fell into the condition of poetry." Aren't we glad? But here's the poem I promised:
She Dreamed of Cows

I knew a woman who washed her hair and bathed
her body and put on the nightgown she'd worn
as a bride and lay down with a .38 in her right hand.
Before she did the thing, she went over her life.
She started at the beginning and recalled everything–
all the shame, sorrow, regret and loss.
This took her a long time into the night
and a long time crying out in rage and grief and disbelief–
until sleep captured her and bore her down.

She dreamed of a green pasture and a green oak tree.
She dreamed of cows. She dreamed she stood
under the tree and the brown and white cows
came slowly up from the pond and stood near her.
Some butted her gently and they licked her bare arms
with their great coarse drooling tongues. Their eyes, wet as
shining water, regarded her. They came closer and began to
press their warm flanks against her, and as they pressed
an almost unendurable joy came over her and
lifted her like a warm wind and she could fly.
She flew over the tree and she flew over the field and
she flew with the cows.

When the woman woke, she rose and went to the mirror.
She looked a long time at her living self.
Then she went down to the kitchen which the sun had made all
yellow, and she made tea. She drank it at the table, slowly,
all the while touching her arms where the cows had licked.
https://www.bethanyareid.com/wp-content/uploads/2018/12/cows-dont-care.png
1024
1600
Bethany
https://www2.bethanyareid.com/wp-content/uploads/2021/02/reid-logo-161-300x125.gif
Bethany
2020-04-29 05:05:18
2020-04-29 05:09:49
Norah Pollard