Here it is, the last day of August, and already it feels like fall. Leaves are changing color, the air is cool, and this morning a light mist accompanied me on my walk. It's a perfect day for curling up with a book of poems.
Lucky me, I'm a long-time follower of Kathleen Kirk's blog: Wait! I have a Blog?! and all through August she's been doing the #sealeychallenge and reading a book of poetry a day, then sharing her thoughts with us. (See this link for a LitHub introduction to The Sealey Challenge.) So I enjoyed glimpses of lots of poets and books of poetry, ordered a few new ones, and sighed with pleasure to see some old favorites.
You can catch Kathleen's final post here: https://kathleenkirkpoetry.blogspot.com/2021/08/and-there-is-many-good-thing.html and scroll back through to read all the reviews.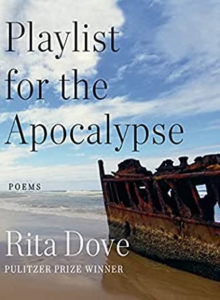 But (Wait!), what's our assignment for the week? Maybe take a quick squint at Kathleen's August 14 review of Priscilla Long's Holy Magic. I'm noticing this excerpt from "Indigo & Violet":
Indigo's deep, black before dawn.
Violet's an evening song.
Indigo's ex is silver,
Violet's–obsidian.
–and it makes me think of my great-aunts whose names were Rose and Violet and Opal. Come to think of it, there was also a Pearl and a March, the latter being not a color but provocative in its own way. (And a provocative woman, too.) What if you introduced us to a color as if it were a person? Who would that person be? How would they behave?
https://www.bethanyareid.com/wp-content/uploads/2020/08/autumn-leaves.png
1024
1600
Bethany
https://www2.bethanyareid.com/wp-content/uploads/2021/02/reid-logo-161-300x125.gif
Bethany
2021-09-01 01:45:00
2021-09-01 01:45:00
The #SealeyChallenge