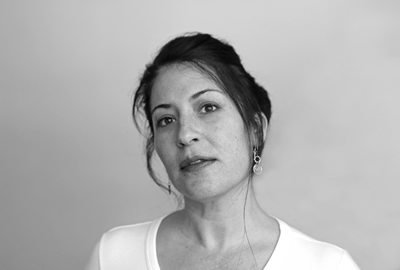 For me, the fun part is just being at home and writing in my sweatpants. And then being like, "I wrote a poem and I like it." There's nothing that compares to that. Nothing. Not The New Yorker, not The New York Times. I feel like that's something that sometimes gets lost in our culture, where everything's about building a brand before you even have an established creative process. Please, don't be a poet unless the number one thing you like to do is write poems. And read poems.

–Ada Limón
So much for my New Year's resolution to avoid buying new books. Somehow, my April blog push led me hither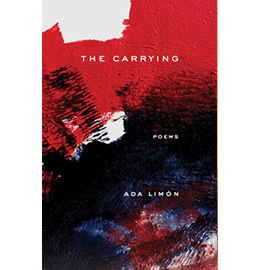 and yon over the entire poetry landscape, and I ended up buying a truckload of books. Among them, Ada Limon's Bright Dead Things (Milkweed, 2015). Looks like The Carrying is next (winner of the 2019 National Book Critics Circle Award for Poetry).
I have a major poetry-crush on this poet. Not only does she write about horses and honky-tonks (subjects dear to my heart), but dogs, owls, sex, and death. She's got it all. And language! Oh, my!
Cower

I'm cold in my heart, coal-hard
knot in the mountain buried
deep in the boarded-up mine. So,
I let death in, learn to prospect
the between-dreams of the dying,
the one dream that tells you when
to throw up, the other, when
you're in pain. I tell you
I will love someone that you
will never meet, earth's warm
breath at the mouth
of the body's holler.
You are crying in the shower.
I am crying near the shower.
Your body a welcomed-red
fire-starter in steam and I think,
How scared I would be
if I were death. How could I
come to this house, come
to this loved being, see
the mountain's power
and dare blast you down.
I dry you off and think,
if I were death come to take you,
your real-earth explosives,
I would be terrified.

–Ada Limón, from Bright Dead Things
The sound-play of this, "cold in my heart, coal-hard," is evident from the first line, but it's not just play. The words set the stage for much more. This is not a woman you want to cross.
Praise from the back cover: "In Ada Limon's Bright Dead Things, there's a fierce jazz and sass ('this life is a fist / of fast wishes caught by nothing, / but the fishhook of tomorrow's tug.') and there's sadness — a grappling with death and loss that forces the imagination to a deep response. The radio in her new rural home warns 'stay safe and seek shelter,' and yet the heart seeks love, risk, and strangeness — and finds it everywhere." –Gregory Orr
https://www.bethanyareid.com/wp-content/uploads/2021/06/Ada-new.jpg
270
400
Bethany
https://www2.bethanyareid.com/wp-content/uploads/2021/02/reid-logo-161-300x125.gif
Bethany
2021-06-05 14:50:37
2021-06-05 14:50:37
The amazing ADA LIMÓN