"Keep a green bough in your heart, the singing bird will come" is a Chinese proverb that serves as epigraph to this new collection from Empty Bowl Press, selected and edited by Holly J. Hughes. In a time of drastic examples of climate change, in the face of predictions of "pornographic" damage to come (Mark Lynas, Six Degrees: Our Future on a Hotter Planet), it gives me heart.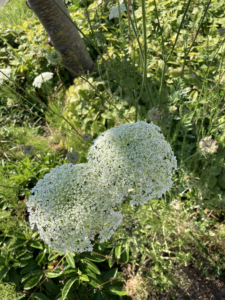 The collection features artwork from Jocelyn Curry, Susan Leopold Freeman, Anita Leigh Holliday, Sandra Jane Polzin and others, and poems and prose by a wealth of northwest writers including Judith Roche (1941-2019), and our new Washington State poet laureate Rena Priest. Woven throughout one sees the panicky facts of destruction: "A raft of debris as large as Africa" (Kathleen Flenniken, "Horse Latitudes"); "smoke / hangs like a veil, a scarf we can't breathe through" (Sharon Hashimoto, "Back Fires: September 2020"). It's time, these poems and prose pieces exhort us again and again: "We've stayed calm for too long," and "It's time to move quickly" (Iris Graville, "Not Just a Drill"; "Truth time" (Risa Denenberg, "Posthuman").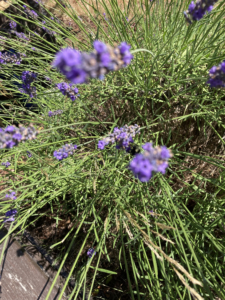 And all that's so worth saving calls to us from every page: "Surrounded by birdsong in many languages / walled in by forty-, fifty-, sixty-foot cedar, fir, hemlock / maples leafed out, honeysuckle beginning" (Ronda Piszk Broatch, "Apologizing for Paradise"); native blackberries "carry the taste of my childhood forest on a summer day" (Irene Keliher); "we pick up and play and write and sing and dance so that the Honduran emerald hummingbird the leatherback sea turtle the mountain gorilla the tiger salamander…" (Penina Taesali, "The Word of the Day").
"Perhaps every poem I write is the same poem; a poem to you, child of the next world, I hope you have some hope,: Sarah Marie Ortiz calls out to the future in "River." In her introduction Hughes says much the same:
"I hope our songs will spark your imagination, rekindle, and breathe life into these embers of hope. Together, may we envision a future that hears and honors all our voices."
https://www.bethanyareid.com/wp-content/uploads/2021/07/9781734187380.jpg
2250
1736
Bethany
https://www2.bethanyareid.com/wp-content/uploads/2021/02/reid-logo-161-300x125.gif
Bethany
2021-07-25 23:36:35
2021-07-27 19:03:07
The Madrona Project, v. II / no. 1