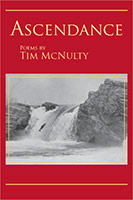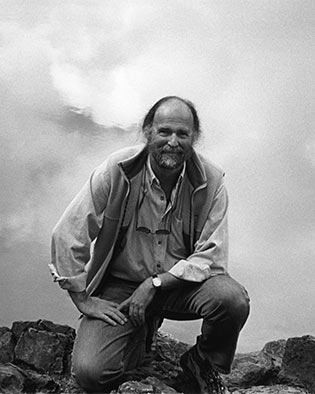 This afternoon I am Bellingham-bound, where I will be attending the 2018 Arbuthnot Honor Reading at Western Washington University, featuring Naomi Shihab Nye. I've spent the morning reading Tim McNulty's Ascendance, a book which is so much about place that it could serve as a field guide. Look for yarrow, buckwheat, tall spindly ears of deer, pearly everlasting, Indian plum. Its five sections range from poems about his daughter (introducing her to the wild places has clearly been a great joy for the author); to poems inspired by paintings by northwest artist Morris Graves; poems about salmon and their rivers; poems depicting a season living in a mountain lookout. They are not all set in the Pacific Northwest, but they might all be said to share a northwest way of seeing, an appreciation of plantlife and animal life and the serious business of loving the planet.
In this poem, notice the almost haiku-like attention coupled with a metaphoric reach as large as oceans
Night, Sourdough Mountain Lookout
A late-summer sun
threads the needles of McMillan Spires
and disappears in a reef of coral cloud.
Winds roil the mountain trees,
batter the shutter props.
I light a candle with the coming dark.
Its reflection in the window glass
flickers over mountains and
shadowed valleys
seventeen miles north to Canada.
Not another light.
The lookout is a dim star
anchored to a rib of the planet
like a skiff to a shoal
in a wheeling sea of stars.
Night sky at full flood.
Wildly awake.
Tim McNulty, Ascendance (Pleasure Boat Studio, 2013)
https://www.bethanyareid.com/wp-content/uploads/2018/04/Ascendance.jpg
200
133
Bethany
https://www2.bethanyareid.com/wp-content/uploads/2021/02/reid-logo-161-300x125.gif
Bethany
2018-04-28 20:31:27
2018-04-28 20:31:27
Tim McNulty's Ascendance