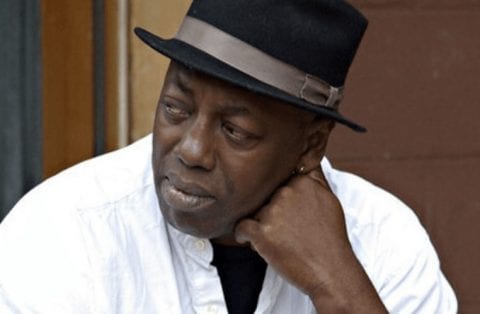 As I read Gary Copeland Lilley's debut collection, The Subsequent Blues (Four Way Books, 2004), this morning, I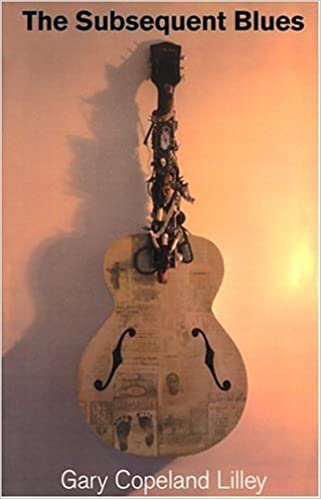 could swear my daughters' high school choir teacher was in the room, raising her arms in a hallelujah and exclaiming, "Take me to church!"
These poems are chock-full of lines begging to be read aloud, or sung in a church choir—or make that a blues bar: "stashed steel gods….stolen still" ("Rudeboy in the Light"); "Blue jeans and boots and sometimes a black / leather jacket" ("Ritual of the Bush"); "Dude was gone like the single gunshot, / his life bouncing like a basketball / off alley bricks" ("Hitting It at the Paradise Apartments"). I could open the book to any page and find more lines for you. The syllables bounce, vocal riffs, as this poet plays the page like an instrument. Or, in Eleanor Wilner's praise on the back cover: "Master bluesman of letters, heir apparent to Etheridge Knight, Gary Copeland Lilley is the versatile troubadour for people doing hard time on the planet."
The Subsequent Blues is only 48 poems in 3 sections, but there is so much packed in. It's a book where dead people walk, where the mortuary and bar and dance club and Pentecostal church all tip onto the same dark streets, where "every song's got a bag of blue notes," and the poet smokes with ghosts.
Click on his name above to find a video of him reading a poem. Here's one from The Subsequent Blues:
Oracle at the End of the Bar

I'm drinking Jim Beam doing small sips
in the sentences no one interrupts.
You talk to yourself nobody's got a damn
word to waste on whatever you have to say.
Stools lined with government workers.
This fast crowd of mortgages drinks
and it turns a moon of consequences.
Leon who beats his wife will get jacked
leaving this bar about 3AM he will wear
her bruises tonight. Johnny Cole
a nostalgic pimp in shades walks in
just so people know he's not dead.
The cash and carry boys roll through
'cause money gets off the street
to watch a piece of the game.
Lil' Nate will get shot in the foot
for his jacket and will get a job
when he gets off crutches.
Dorothy rides bottles in the mirror
knowing she's the prettiest
crackhead in the room her man John
is hustling just so she doesn't
have to sell some ass. She will
hit the bricks John is going down tonight
on possession with intent. Herm's holding on
to a quarter and a dime. Lynne's going home
and will arrive in time for the booty-call.
The cop's daughter Elizabeth will leave
with the cash and carry crew
and for a few hours more she's free.
Outside in the light that comes
from the bar there's a man
begging cigarettes and he looks right
into your eyes. You can believe
that Leon's early morning stagger
will be just the chance he needs.
https://www.bethanyareid.com/wp-content/uploads/2021/04/Gary-Lilley-480x314-1.jpg
314
480
Bethany
https://www2.bethanyareid.com/wp-content/uploads/2021/02/reid-logo-161-300x125.gif
Bethany
2021-04-18 16:04:29
2021-04-18 16:04:29
Gary Copeland Lilley