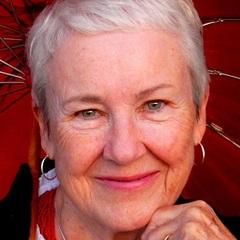 EYE OF THE BEHOLDER: POEMS, Luci Shaw. Paraclete Press, Brewster, Massachusetts, 2018, 96 pages, $19 paper, https://paracletepress.com/.
When I decided to co-teach the Advent & Poetry class last December, someone told me about Luci Shaw, born 1928 and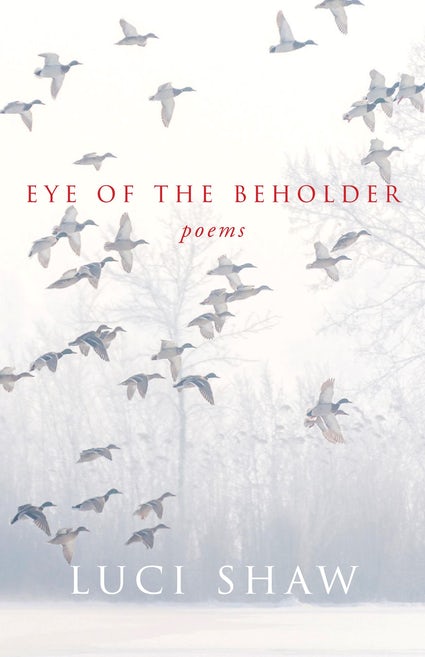 still writing, living somewhat local to me, in Bellingham, Washington. I read a few of her poems on-line, stumbled onto Paraclete (also the publisher of Christine Valters Paintner), liked the cover of Eye of the Beholder, and purchased it.
Some of the poems are overtly religious, some simple prayers of gratitude, quite a few are about nature or family, and some are about writing, a discipline Shaw has practiced for a very long time: "To be a poet you must write / more than you know, hoping it to be true, // that the words will have a life beyond the moment, / taking the shape of their meaning, like rain // filling a bowl" ("Take These Words").
Sunday morning seems the right day to post one of her poems, and why not one about spring?
Organics

Noon, early spring. I tingle with
the promise of warming air, thrusting my hands
up to the wrists in the dark soil of a flowerbed,
willing a root to spring from each of my fingers,
joining me to the humid rot whose smell rises from
underground, where moles with their flat paddle feet
swim the soil, and worms dance, rejoicing.

I await the electric blue of hyacinths, and long for
other perennials to lift radiant flags like
oblations. Even under the last rags of snow
tulip bulbs dream their own vegetable praise—
a field burnished with chalices of pink and red
uplifted.

—Luci Shaw
To learn more about Luci Shaw, visit her website, or Paraclete Press.
https://www.bethanyareid.com/wp-content/uploads/2023/04/luci_shaw-photo.jpg
240
240
Bethany
https://www2.bethanyareid.com/wp-content/uploads/2021/02/reid-logo-161-300x125.gif
Bethany
2023-04-23 14:57:24
2023-04-23 22:29:29
Luci Shaw, Eye of the Beholder