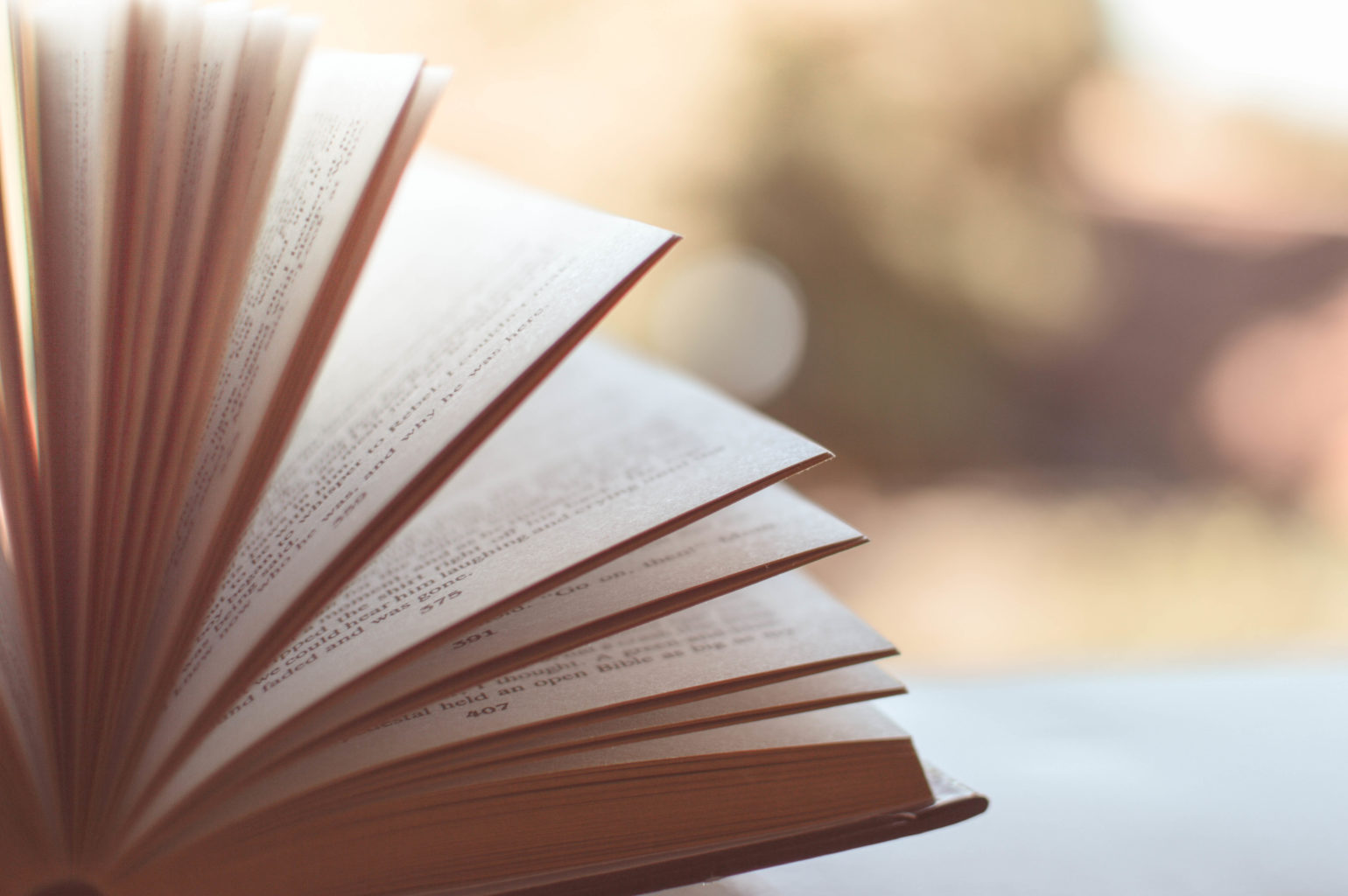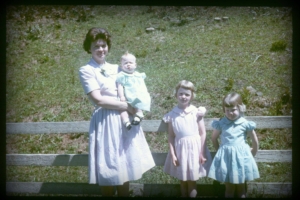 The assignment today is to write about a family photograph. As it is also Easter, I thought I'd share an Easter photo from my childhood. My parents took one of us every year — from when there were three kids, to the time my older brother left home. About.
Okay…so I went searching for Easter photos and couldn't find one with the baskets and all (often taken outside). But here's a picture of me with my mom and sisters. I'm thinking that the smaller pic is me at about 9, the age at which I got glasses. Where are the glasses? Well, read my response to the assignment below. Looking at it, I found my brain going in a completely different direction than Easter. Or maybe not. Isn't Lent (culminating in Easter) all about seeing differently? 
*
What She Doesn't See
My mother saw that I needed glasses before anyone else did.
I always had my nose
in a book. Dad thought the books
were all right, but for heaven's sake, turn on a light.
I wonder now what I was afraid to see,
what made me out of four siblings and my clear-sighted parents
the one person with specs. Oh, too bad, 
Mom told me when I got my first pair,
Boys don't make passes at girls who wear glasses.
Did I care? Didn't I keep trying to fall
through the lines and into the story, 
and, by contrast, out of mine? But, why?
https://www.bethanyareid.com/wp-content/uploads/2018/03/BOOK-pexels-photo-46274-2.jpeg
1024
1540
Bethany
https://www2.bethanyareid.com/wp-content/uploads/2021/02/reid-logo-161-300x125.gif
Bethany
2014-04-20 15:53:50
2021-04-14 00:04:52
Day 20: Seeing Differently