Rebellion is good, right? Yesterday I lost a day of my life to a migraine (no exaggeration), and then I was quite busy most of today. But at 3:30, it was Writing Lab time and I sat down and wrote not one but TWO bad-poems. I did not refer to the prompts at POETRYisEVERYTHING, but that might be part of the process (the surprising process). Today, anyway. Please remember that "one-bad-poem" per day this month was my goal. (And, if you're worried about me, yes I have made an appointment to see my GP and ask for new headache meds.)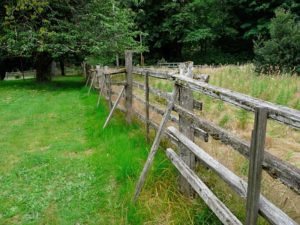 Poem One
I'm driving to Writing Lab when a deer leaps
from the grass beside the freeway
into the brush, and beyond that I know
there's a wall, so I slow down, fearful
for the deer, fearful for coming traffic.
I catch only a final glimpse of a tawny haunch
before it's gone. I say "deer," out loud,
and I point, even though I realize,
mid-gesture, that I don't have a child in the car
with me, and in fact my youngest child,
were she here, would be plugged in
to her music, texting, too; she'd never hear me.
The deer has disappeared faster than my daughters'
childhoods. They were buckled into carseats,
they were small for so long,
and I know at the time it seemed long,
like a river that didn't end, ever, just kept
unfurling, the ocean an endless distance away.
And now I'm merging from the highway
onto the freeway and I swing into the faster stream
of traffic and I can't even remember
why I have to wipe my eyes.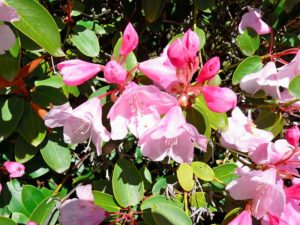 Poem Two 
A Stellars Jay pokes through the the pink blossoms
of a rhododendron, crooks his head
as if to ask me for a bauble or a seed.
It was late April when we decided
to move Mom from the farmhouse,
and that day, too, there were Stellar Jays
and pink rhodies, those gaudy
Mother's Day blooms. We mowed the grass
and weeded the flower beds,
tasks that began to feel like the labors of Hercules,
Augean stables of flowerbeds.
"I've always done all of this work myself,
all my life," Mom said, and we brought her a chair
so she could sit on the lawn and watch us,
"All this work." Head crooked, an inquiring smile.
https://www.bethanyareid.com/wp-content/uploads/2014/04/roe-deer-kitz-wild-forest-122431.jpeg
667
1000
Bethany
https://www2.bethanyareid.com/wp-content/uploads/2021/02/reid-logo-161-300x125.gif
Bethany
2014-04-23 20:30:57
2021-09-08 03:12:24
Days 22 & 23: Two Poems