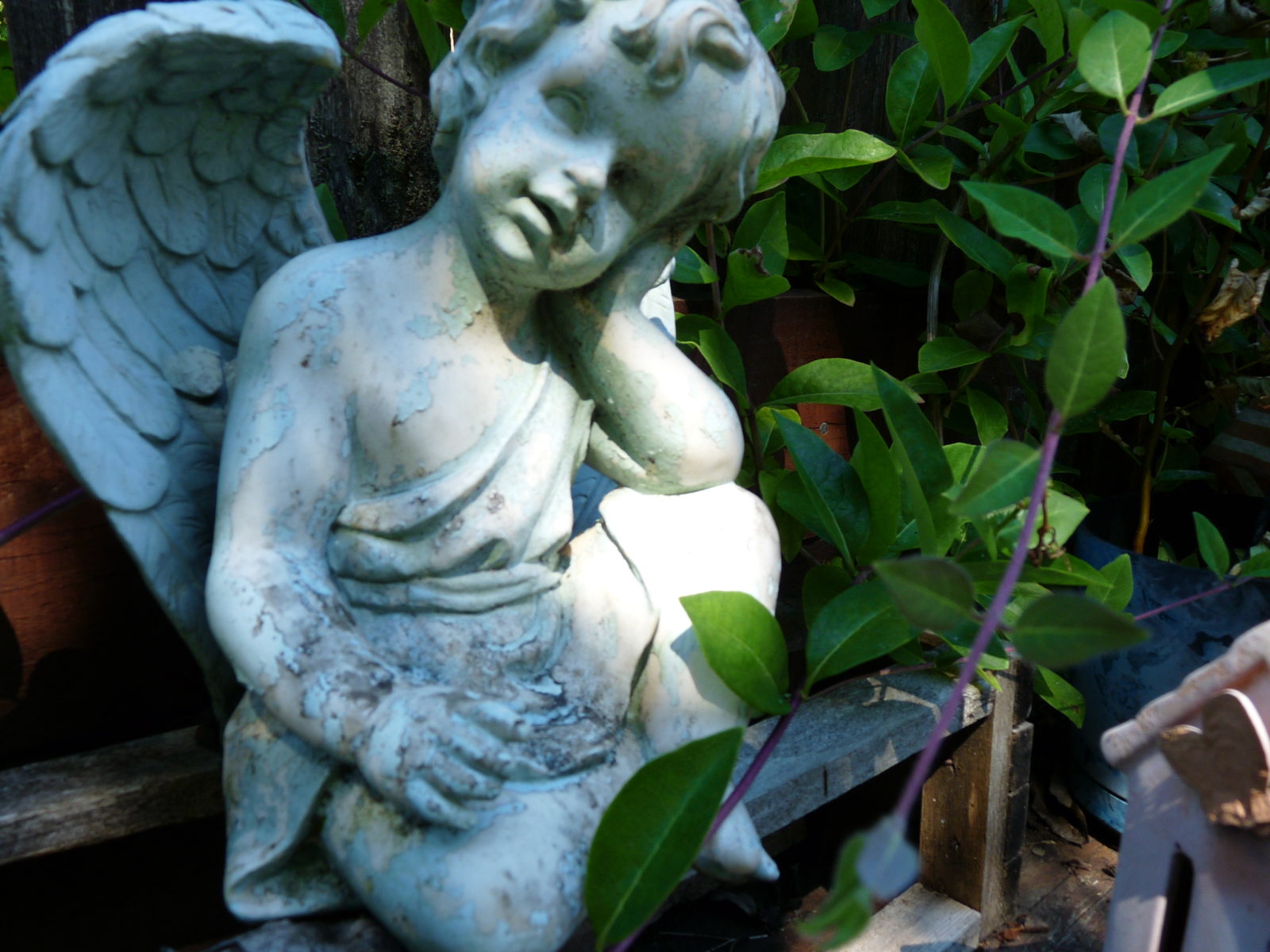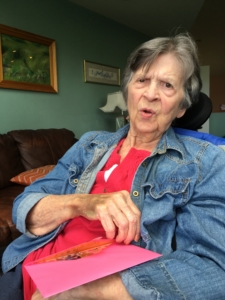 My mom has had a series of strokes and I've spent a lot of the last week in her hospital room. We thought we were losing her for a while there, but now she seems stronger and we're just waiting to see. I'll keep you posted. Meanwhile, a picture and a poem. (published in Jeopardy, spring 1992)
Calling a Daughter
Each spring you call me,
your word from home, some number
of new calves born on the farm,
your voice flowing
a dozen years of miles,
conjuring red and perfectly white babies stumbling
under their mothers' bellies,
clean as Jesus, bawling "maa."
I hear dishes clinking in a sink,
water's fumble
as you wander your kitchen
tethered by the wall phone's curling cord,
your kitchen where five children crept
underfoot and then abroad.
In summer dusk my name
swept the yard, curving
outward from your throat,
sound liquid as perfume spilling
from where you stood on the old porch
and I ran over the damp grass
waving my arms like wings.
One morning I found my way
down the road around that dangerous corner
to Granma's house. She called you
on her black telephone
and you fetched me back,
tickling my legs with a switch
every step the way home.
After you hang up, I stand
on my own front porch where night air
blooms sudden and voluminous,
lavender and roses,
the scent of your powder puffs.
Memory, like a mother catches me up,
like you, lap at the upright piano,
fingers jangling ivory keys
Abundant grace you gave to me. 
How daughter looks like laughter,
sounds like water, 
always here, always going away.
https://www.bethanyareid.com/wp-content/uploads/2012/09/p1040211-e1562783802580.jpg
1200
1600
Bethany
https://www2.bethanyareid.com/wp-content/uploads/2021/02/reid-logo-161-300x125.gif
Bethany
2014-07-13 08:13:12
2023-02-13 04:04:13
Where I've Been