Photo by DS stories: https://www.pexels.com/photo/a-notebook-with-a-broken-pencil-on-scattered-white-papers-6991503/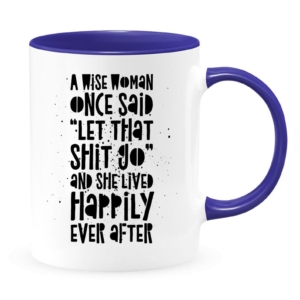 Lately I have felt like a one-woman tutoring center, helping to write English papers — one, notably, at midnight — and Political Science papers and Northwest History papers, graphing sunspots for Physical Science (that was interesting), and running through index cards of Spanish vocabulary. But my two oldest daughters are — finally — on spring break. Which leaves Emma, whose teachers seem to have ganged up on the assignments. Out of six classes, she has homework in four of them tonight. So we have decamped to Barnes & Noble (first time since my ankle injury). Emma is drinking a Hazelnut Mocha Frappuccino (did I spell that right?) and I'm having a Chai Tea Latte (stomach wonky from taking pain meds). Annie came along, ostensibly to drive, but she's drinking a Vanilla Bean Frappuccino (no coffee in hers either) and doing something or other on her laptop.
One would think it would be more efficient and cheaper (at the very least) to work at home. But sometime back in the years of the Annie-and-Pearl high school circus, it became apparent that I had to do something different if I was going to get my non-academic kids to actually focus on their work. It must have something to do with my own background as a waitress, that the whoosh of coffee machines and clatter of dishes, not to mention people talking at the table behind us, helps me ignore the clutter in my own head and concentrate on a bit of work. My kids do not have restaurant backgrounds, and it works for them, too. A miracle, of sorts.
Just for good measure, here's an old poem (one of mine).
English Café

The hostess greets us with a simile, waves
her oversized thesis like a shield.
Will you have regular verbs?
My friend orders braised clause
with a side of apostrophes.
I want only articles and prepositions.
Our waitress prompts, No dative?
No genitive? She offers Shakespeare
or D. H. Lawrence for dessert.
We sip from snifters of Strunk & White,
trade adverbs as coordinating
conjunctions rise languidly to dance.
(Between parentheses, a gerund
cracks jokes.) Our repast now
past tense, we pay in participles, tip
a metaphor. As we slip
through a semicolon's swinging door,
our waitress calls after us, You've forgotten
your predicate, dangling
a ring of modifiers on circle of nouns.
https://www.bethanyareid.com/wp-content/uploads/2022/12/C3A9AF32-C397-490C-A1EB-2475326F54E5.jpeg
1500
1000
Bethany
https://www2.bethanyareid.com/wp-content/uploads/2021/02/reid-logo-161-300x125.gif
Bethany
2014-03-24 20:34:31
2023-02-13 03:51:49
Where Do You Work?