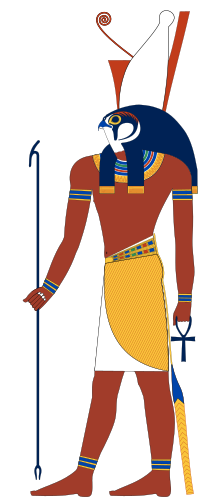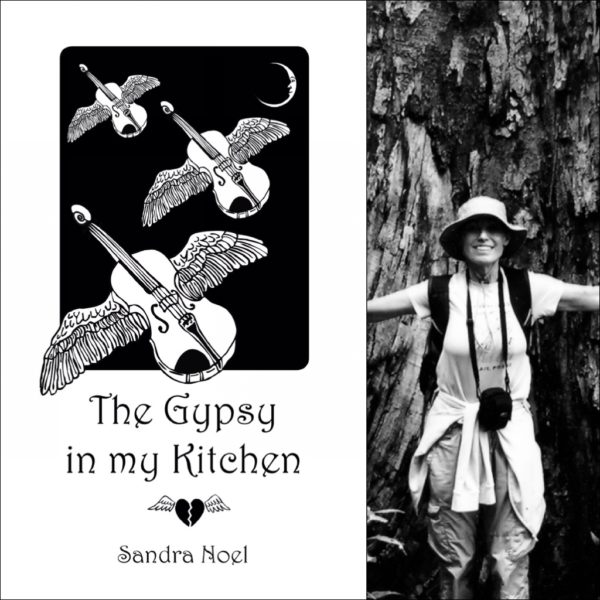 THE GYPSY IN MY KITCHEN, Sandra Noel. Finishing Line Press, PO Box 1626, Georgetown, KY 40324, 2015, 29 pages, $12.95 paper, www.finishinglinepress.com.
I met Sandra Noel in 2017 at SoulFood Coffeehouse when we read our poems  together. Noel writes about Indonesia, where she  has worked with the Alliance for Tompotika (ALTO), a non-profit conservation organization, and she writes about walking and running in the woods. This poem especially inspired me and seemed to have been written especially for me to read today. (I looked up Horus, who is, appropriately–given the red-tailed hawks circling above the poem–a god in the form of a falcon.
Sacrifice

The day after…
stillness comes
it's the same trail
I ran yesterday
the same moss covers
the dead tree branches.
Today a small rain creates concentric magic.
A pair of red tails circle overhead
patrolling the parameter
with serial grace.
I offer up my heart to them
broken as it is
a sacrifice to Horus.
I will go forth singing
in the ancient way
with the old joy
and sweet grace
of the body.
This is what I trust
This is all I know
about anything.
I came here closed
and broken.
I leave filled with light.
https://www.bethanyareid.com/wp-content/uploads/2020/04/220px-Horus_standing.svg_.png
503
220
Bethany
https://www2.bethanyareid.com/wp-content/uploads/2021/02/reid-logo-161-300x125.gif
Bethany
2020-04-11 21:39:18
2020-04-11 21:40:44
Sandra Noel