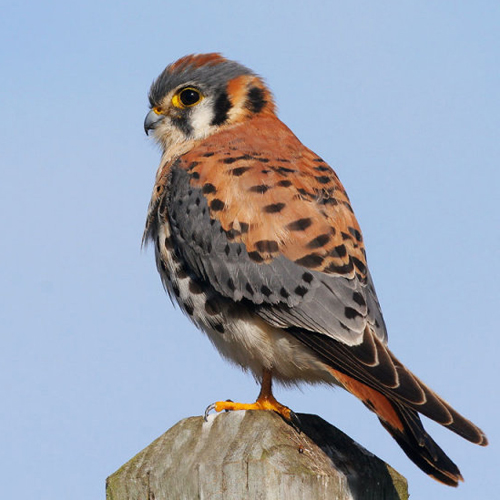 My darling husband says that I got the poem almost right, but that Hopkins didn't mean a large hawk like a red-tailed hawk–his Windhover was the smaller kestrel, a falcon.
Driving to my parents' farm, out highway 6 in Lewis County, you can sometimes see a kestrel. A colorful, beautiful bird.
I borrowed the pictures from Bird Web (which is worth a look).
In my peregrinations, I learned that falcons and hawks are not even in the same family, and I found that our American kestrel is not (of course) precisely Hopkins' kestrel. I think.
I also found a blog called The Broken Tower (which I am now following…does this count as reading?), which has another lovely, and even more detailed description of "The Windhover."
https://www2.bethanyareid.com/wp-content/uploads/2021/02/reid-logo-161-300x125.gif
0
0
Bethany
https://www2.bethanyareid.com/wp-content/uploads/2021/02/reid-logo-161-300x125.gif
Bethany
2014-12-26 09:00:14
2014-12-26 09:00:14
The Kestrel