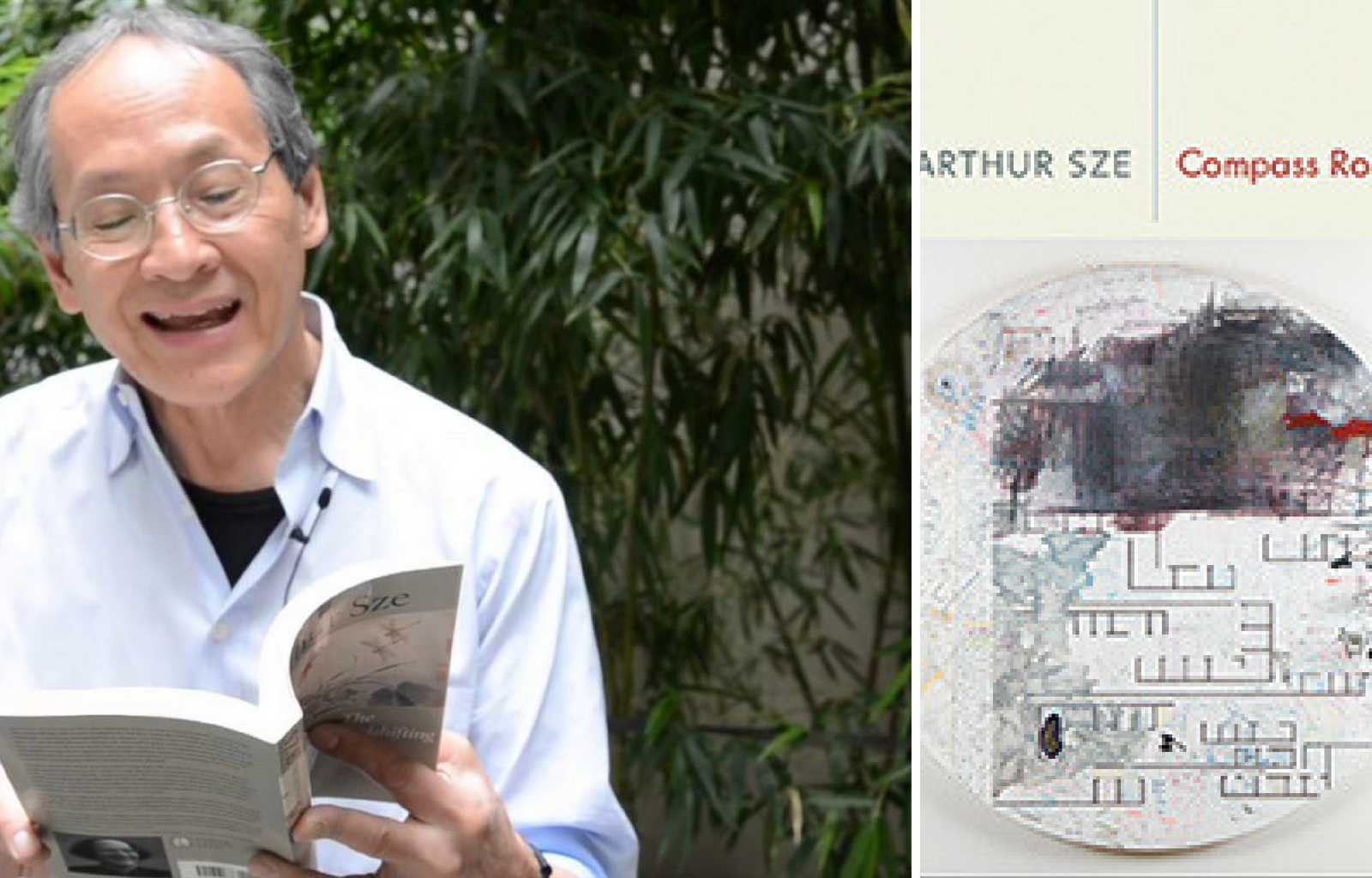 I have fallen into a pattern of getting my poetry book read in the evening, and posting as late as 10 or 11:00. It doesn't make for a scintillating blogpost.
I have not, however, fallen into any sort of pattern with my apprehension and appeciation of the poems themselves. Every book offers surprises and delights. Every book has taught me something about my own poetry. I tend to tell stories in my poems, I like to tell stories, and just when I'm sure that this book is too different from what I do, from what I can understand or use, I find my mind expanding to include it — even to feeling the resonances with my own work.
I guess what I'm trying to say is that in this last week of National Poetry Month, I'm beginning to drag my feet a bit. But the poems renew me.
So far as narrative versus that other element I keep butting up against this month — of not merely lyric but expressionistic poems — Arthur Sze has one foot in each camp. Stories do unfold here, and characters are clearly introduced. At the same time, images leap out and seize me by the imagination, and don't let go.
After a New Moon 
Each evening you gaze in the southwest sky
as a crescent extends in argentine light.
When the moon was new, your mind was
desireless, but now both wax to the world.
While your neighbor's field is cleared,
your corner plot is strewn with dessicated
sunflower stalks. You scrutinize the bare
apricot limbs that have never set fruit,
the wisteria that has never blossomed,
and wince, hearing how, at New Year's,
teens bashed in a door and clubbed strangers.
Near a pond, someone kicks a dog out
of a pickup. Each second, a river edged
with ice shifts course. Last summer's
exposed tractor tire is nearly buried
under silt. An owl lifts from a poplar,
while the moon, no, the human mind
moves from brightest bright to darkest dark.
Arthur Sze, Compass Rose (Copper Canyon Press, 2014)
https://www.bethanyareid.com/wp-content/uploads/2018/04/Untitled-design-1.png
1024
1600
Bethany
https://www2.bethanyareid.com/wp-content/uploads/2021/02/reid-logo-161-300x125.gif
Bethany
2018-04-26 04:48:38
2018-05-21 15:31:28
Arthur Sze's Compass Rose