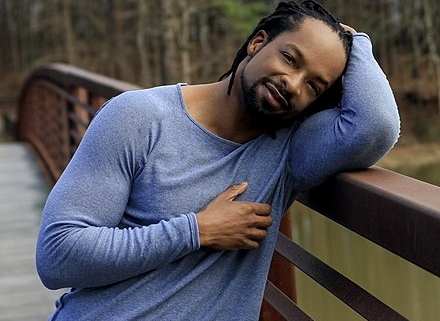 THE TRADITION, Jericho Brown. Copper Canyon Press, PO Box 271, Port Townsend, WA 98368, 2019, 80 pages, $17.00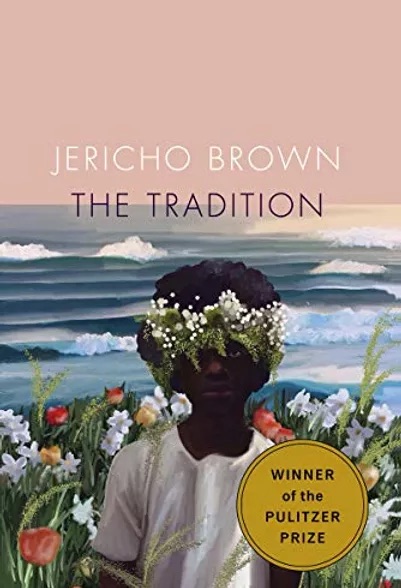 paper, www.coppercanyonpress.org.
Recipient of the 2020 Pulitzer Prize, The Tradition is about terrorism and love. It sounds like an unlikely marriage, but Brown makes it work. "Jericho Brown is a poet of eros," the back cover material proclaims, and—rightly—that he "wields this power…touching the very heart of our cultural crisis." It's a moving, painful book. A book of witness. I came to it expecting confrontation. It doesn't disappoint.
Correspondence

            after The Jerome Project by Titus Kaphar
(oil, gold leaf, and tar on wood panels;
7" X 10 ½" each)

I am writing to you from the other side
Of my body where I have never been
Shot and no one's ever cut me.
I had to go back this far in order
To present myself as a whole being
You'd heed and believe in. You can trust me
When I am young. You can know more
When you move your hands over a child,
Swift and without the interruptions
We associate with penetration.
The young are hard for you
To kill. May be harder still to hear a kid cry
Without looking for a sweet
To slip into his mouth. Won't you hold him?
Won't you coo toward the years before my story
Is all the fault of our imaginations?
We can make me
Better if you like: write back. Or take the trip.
I've dressed my wounds with tar
And straightened a place for you
On the cold side of this twin bed.

—Jericho Brown
In "Second Language," Brown digs "Behind photographs" of ancestors and beneath the meaning of words. "In that part / Of the country, a knot / Is something you get / After getting knocked  / Down," and "story means / Lie." In "Bullet Points" and "Stake," the reader is cautioned not to believe cultural stories about the speaker: "Someone planted / an idea of me. A lie."
"A poem is a gesture toward home," Brown writes in one of his "Duplex" poems (a form he created). In these poems home may be a necessary destination, but it isn't an easy place to be.
You can find poems, videos, and commentary by and about Jericho Brown all over the web, but you might start by clicking, here.
https://www.bethanyareid.com/wp-content/uploads/2022/04/Jericho_Brown.jpg
421
440
Bethany
https://www2.bethanyareid.com/wp-content/uploads/2021/02/reid-logo-161-300x125.gif
Bethany
2022-04-19 20:00:23
2022-04-19 20:03:43
Jericho Brown, The Tradition