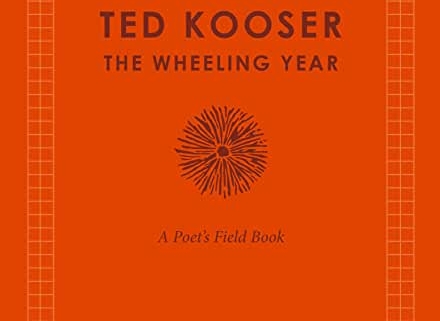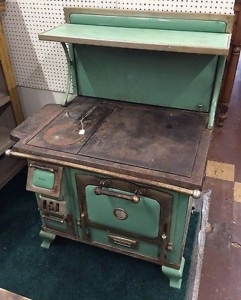 Such a delight this morning to once again open this slim, familiar book.
The Wheeling Year: a Poet's Field Book by Ted Kooser (2014) feels like an older book than it is, something from another time and place. When I read the entries, I'm transported to that place, too.
I have to admit that this was another of those impulsive purchases — fairly leaping off the shelf into my hands while I browsed at Open Books — and not even poetry, but this strange collection of short prose pieces, arranged by month, like diary entries, or (as he explains in a prefatory note) like an artist's field notes: "sketches and landscape studies made out of words…[along with] a few observations about life." On a video on his website, Ted explains that he has been writing every day for 50 years — that's how you get good at something, pitching horseshoes or writing poems.
The book doesn't have 365 entries (more's the pity), but there's a generous handful of them for each month, a sampling of what is no doubt a daily habit.
In April, for instance:
Month of my birth. What record do we poets leave? Not on stone tablets, but in books like leaves that have matted together under the snows of indifference. That we were fretful, mostly, but that now and then we looked up and glimpsed something wonderful passing away.
Often the pieces are about the natural world, particularly about Kooser's midwest:
Imagine this bluestem as salt grass, and these crows as a species of gull, and you will know what it's like to live on the coast of the sky, waves of light slapping the barns, splashing the windows with a blue that has come all the way from the other side. [March]
And because I saw my 21-year-old daughter and her boyfriend on Sunday, and have been feeling my own version of blue, this piece was a balm to rediscover:
For a girl pouring water into the cappuccino machine from a spotted carafe at the Quik Stop at eight in the evening, an old man is as difficult to look at as a page of homework. On the counter next to the register, her geometry book lies heavy, brown, and unopened. Her notebook has numbers scribbled all over the cover. What's the point in learning to be old, she is thinking, when that is something she will never have to use? [April]
A student once said to me: "In my family we never feel guilty about buying food, fabric, or books." But buying this book made me feel a little guilty (hardback!) and I told myself I would give it away.
But, no. This is a book that needs to be reread every so often. It needs to be taken down and browsed through. Ted himself seems to say the same: "Keeping the original for myself, of course, I now offer a copy to you."
https://www.bethanyareid.com/wp-content/uploads/2021/04/71fqMrQ073L._AC_UL640_QL65_.jpg
640
440
Bethany
https://www2.bethanyareid.com/wp-content/uploads/2021/02/reid-logo-161-300x125.gif
Bethany
2021-04-07 14:28:27
2021-04-07 14:28:27
Ted Kooser